The agreements will create linkages between Ontario's first public college and a number of Israeli post secondary educational organizations.
Centennial College signs five Memoranda of Understanding (MOU) with learning institutions and organizations in Israel, one of which being The Jerusalem College of Technology (JCT), as part of a concerted effort by the Scarborough Ontario, Canada based college to enhance student mobility and learning internationally.

The agreements will create linkages between Ontario's first public college and a number of Israeli post secondary educational organizations such as VARAM, the Board of Public Academic Colleges in Israel, and institutions such as the Jerusalem College of Technology, Hadassah Academic College both publicly funded Academic Colleges, Ben Gurion University of the Negev and the College of Law and Business a non-public funded Academic College. In addition, there are new ties being established with the Magen David Adom of Israel and Tel Chai College.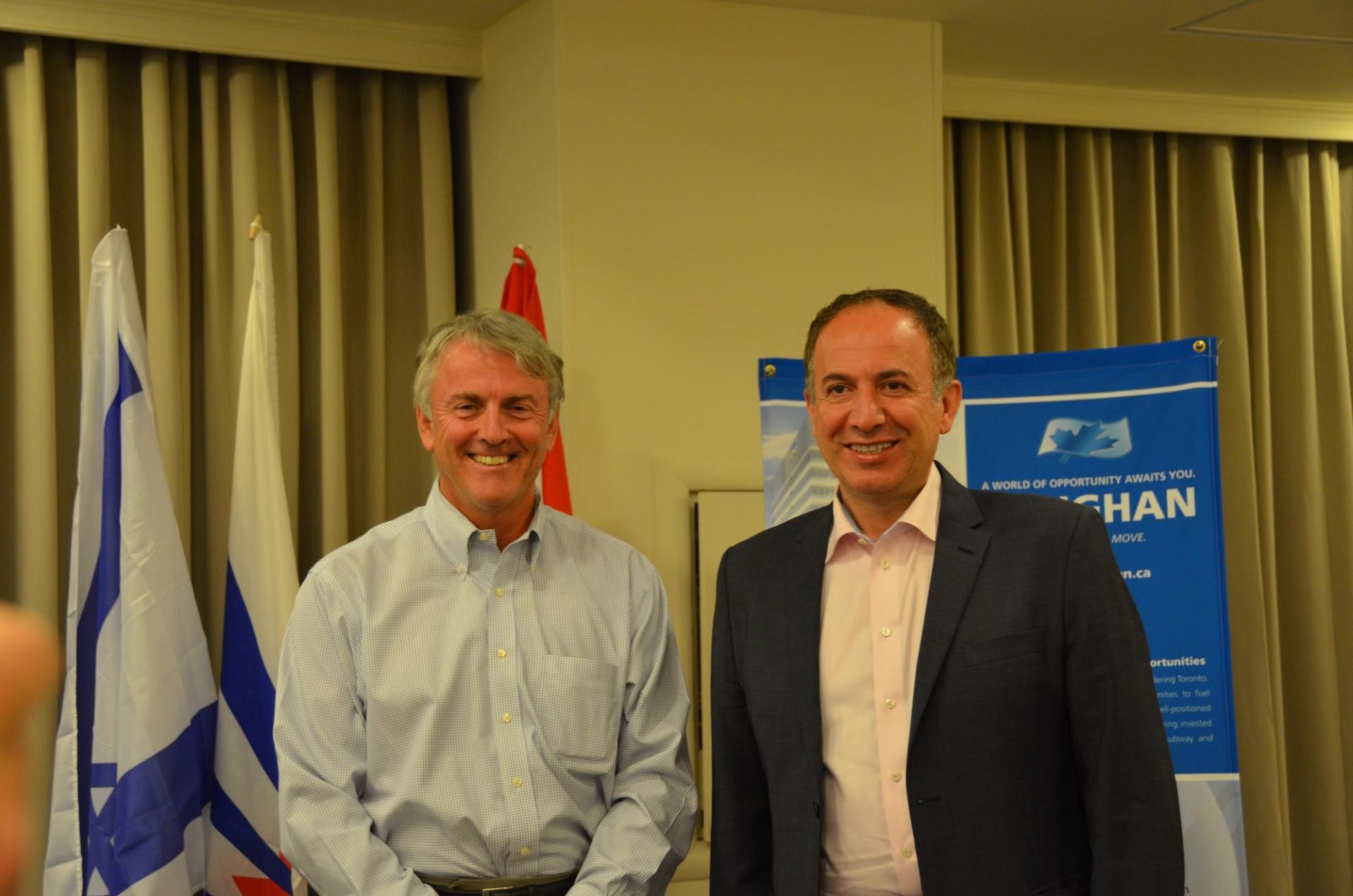 Centennial is part of a unique trade mission to Israel organized by City of Vaughan Mayor Maurizio Bevilacqua, who is leading a delegation of representatives from the city's private and public-sector organizations to meet with key Israeli associations and industries. The focus of the week-long mission will be on Tel Aviv, the nation's business and financial capital, with additional trips to other centres.

While an important aspect of the trade mission is to assist Canadian businesses to expand and succeed by linking with firms in the innovative and dynamic economy of Israel, Centennial and other colleges are looking for new academic partners to enhance learning opportunities for their students, and opportunities for collaborative research, innovation and commercialization.

"We are continuing to build our global presence by coming to Israel for the first time, a market that is world-renowned for its technological innovations and entrepreneurial economy," says Brad Chapman, CFO and Vice President Business Development, Centennial College. "We're excited by the prospect of creating pathways between institutions for students to gain remarkable learning opportunities across cultures and across oceans. Israel has much to offer us."

Centennial College will be joining the City of Vaughan at its new Israel trade office, which will facilitate information requests and business opportunities. With a permanent presence in Israel, Centennial will be able to recruit international students and offer corporate training programs to Israeli firms.

Established in 1966, Centennial College offers programs in business, community and health studies, communications, science and engineering technology, general arts, hospitality and transportation. Centennial has a presence in several countries around the globe and currently hosts 5,000 international students at its Toronto campuses.